Welcome to Meagher Racing
The Meagher family is delighted to be training in Australia and also again in Singapore, with Dan Meagher being granted a licence to train there from April 1 2016.
The Australian operations are controlled by John, in conjunction with sons Chris and Paul, from the current 35 boxes and 4 day yards at Eagle Farm Racecourse in Brisbane.
In Singapore, Dan will operate from the SIngapore Turf Club at Kranji, where he has been allocated 47 boxes.
John who has regularly been one of the top five in premierships in Melbourne and in Singapore, took a few steps back the last three to four years to allow his three sons take over and step up to the plate. This has proved to be successful with Dan now stepping out on his own in Singapore and Chris and Paul being prime movers in regard to the Eagle Farm operation.
Meagher Racing is committed to giving owners in Australia and SIngapore an enjoyable racing experience through dedication to their horses and effective and continual communication.
Whether in Australia or Singapore come and be a part of this great family racing business.
Horses Currently Available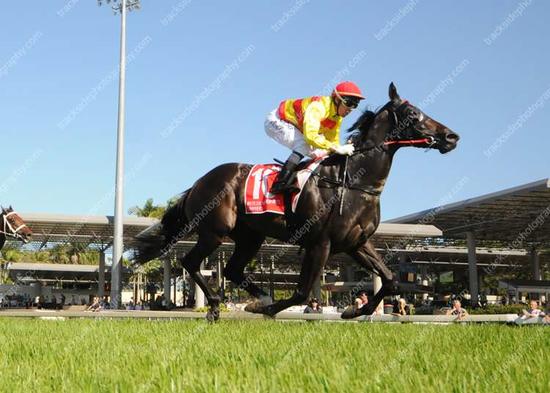 4 year old Brown Filly
Sire: Captain Sonador Dam: Sweet Cherub
Horses Available
4 year old Chestnut Filly
Sire: Love Conquers All Dam: Vital Statistic
Horses Available
Upcoming Runners
Recent Winners
| Horse | Date | Race | Margin | Jockey |
| --- | --- | --- | --- | --- |
| Meet And Greet | Aug 12, 2017 | 5 - Doomben | 0.30 | B N Stewart |
| Monteux | Aug 12, 2017 | 1 - Doomben | 0.20 | M Cahill |
| Heart Of Australia | Aug 05, 2017 | 8 - Gold Coast | 0.30 | Corey Bayliss |
| Gatlinburg | Aug 04, 2017 | 6 - Ipswich | 0.20 | B E Grylls |
| Meet And Greet | Jul 29, 2017 | 7 - Doomben | 0.20 | B N Stewart |
| Heart Of Australia | Jul 26, 2017 | 5 - Ipswich | 2.30 | J Lloyd |
| Monteux | Jul 15, 2017 | 5 - Sunshine Coast | 1.00 | B E Grylls |
| Exceed All Odds | Jul 01, 2017 | 1 - Gold Coast | 0.10 | B E Grylls |
| Cruising Speed | Jun 24, 2017 | 1 - Doomben | 0.10 | J Lloyd |
| Bugari | May 28, 2017 | 2 - Sunshine Coast | 1.30 | B E Grylls |
Latest Results
| Horse | Finished | Date | Race | Margin | Jockey |
| --- | --- | --- | --- | --- | --- |
| Che Bella Vita | 4 | Aug 23, 2017 | 5 - Sunshine Coast | 2.60 | Ron Stewart |
| Zoff Of THe World | 6 | Aug 19, 2017 | 7 - Doomben | 2.30 | M Cahill |
| Lascar | 4 | Aug 19, 2017 | 6 - Doomben | 0.60 | M Cahill |
| Meet And Greet | 1 | Aug 12, 2017 | 5 - Doomben | 0.30 | B N Stewart |
| Monteux | 1 | Aug 12, 2017 | 1 - Doomben | 0.20 | M Cahill |
| Savanna Amour | 7 | Aug 06, 2017 | 7 - Sandown-Lakeside | 9.00 | B Melham |
| Zoff Of THe World | 2 | Aug 06, 2017 | 9 - Sunshine Coast | 0.10 | M Cahill |
| Tap This | 4 | Aug 05, 2017 | 5 - Doomben | 1.60 | B E Grylls |
| Lascar | 7 | Aug 05, 2017 | 2 - Doomben | 11.70 | R Fradd |
| Comacina | 4 | Aug 05, 2017 | 3 - Doomben | 3.10 | Ron Stewart |