Welcome to Meagher Racing
The Meagher family is delighted to be training horses in both Victoria and Queensland.
The operations are controlled by Chris Meagher, from boxes located at Roberts Road, Mornington in Victoria and at Eagle Farm Racecourse in Queensland.
John Meagher, who has regularly been one of the top five in premierships in Melbourne and in Singapore, took a few steps back the last three to four years to allow his sons take over.
Our philosophy is to take a very much hands on approach from the top down. As such, we will limit our stable size to about 40 horses in total. That way, owners can be assured that each horse will receive daily personal attention from Chris, Andy and/or John, that their work schedules/feed etc will be specifically tailored to their needs and that they will be continually updated via email/video/telephone etc of the horses progress.
Whether in Australia or Singapore come and be a part of this great family racing business.
Horses Currently Available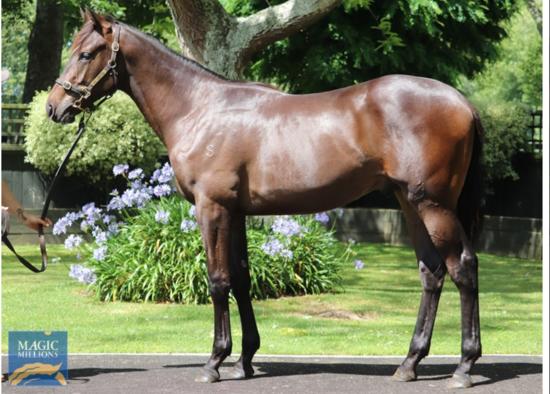 1 year old Brown Colt
Sire: Rageese Dam: Monte Karlo
We purchased this horse for $50,000 at the Magic Millions 2020 Gold Coast Yearling Sale. He is by first season sire Rageese, who was Group One performed at two and was rated in the top 5 2YOs of his generation by Timeform. A stakes winner in his C...
1 year old Chestnut Colt
Sire: Territories Dam: Autumn
We purchased this fellow for $60,000 at the Magic Millions 2020 Gold Coast Yearling sale. He is by Darley first season sire Territories, himself a lightly raced Group 1 winner in France, who is closely related to the highly successful sires Street...
Upcoming Runners
Recent Winners
| Horse | Date | Race | Margin | Jockey |
| --- | --- | --- | --- | --- |
| El Chaparro | Jan 17, 2020 | 6 - Cranbourne | 0.80 | N Callow |
| Trevelyan | Dec 14, 2019 | 3 - Eagle Farm | 0.80 | Ron Stewart |
| Arctic Shock | Nov 22, 2019 | 8 - Moonee Valley | 0.10 | Craig Williams |
| Born Bad | Nov 16, 2019 | 4 - Gold Coast | 1.30 | Anthony Allen |
| Trevelyan | Nov 09, 2019 | 8 - Doomben | 0.10 | Ron Stewart |
| Boss Rock | Nov 08, 2019 | 1 - Cranbourne | 0.80 | N Callow |
| Arctic Shock | Sep 12, 2019 | 7 - Mornington | 1.30 | B Melham |
| My Bluewings | Sep 05, 2019 | 1 - Seymour | 0.80 | B Melham |
| Pippie | Aug 31, 2019 | 7 - Caulfield | 1.50 | B Melham |
| Pippie | Aug 17, 2019 | 1 - Caulfield | 3.00 | B Melham |
Latest Results
| Horse | Finished | Date | Race | Margin | Jockey |
| --- | --- | --- | --- | --- | --- |
| Brazen Princess | 4 | Jan 23, 2020 | 2 - Racing.Com Park | 11.00 | Jessica Eaton |
| El Chaparro | 1 | Jan 17, 2020 | 6 - Cranbourne | 0.80 | N Callow |
| Born Bad | 9 | Jan 09, 2020 | 7 - Doomben | 4.50 | Ron Stewart |
| Lucky Prospector | 3 | Jan 09, 2020 | 8 - Doomben | 3.80 | Baylee Nothdurft |
| Rich Affair | 4 | Jan 09, 2020 | 8 - Doomben | 4.50 | Ms S Thornton |
| Makfi Amour | 7 | Jan 05, 2020 | 7 - Ballina | 2.10 | M Mc Guren |
| Brazen Princess | 7 | Jan 05, 2020 | 1 - Mornington | 7.10 | Jessica Eaton |
| Trevelyan | 2 | Jan 04, 2020 | 7 - Gold Coast | 0.20 | Ron Stewart |
| Lucky Prospector | 11 | Jan 01, 2020 | 8 - Doomben | 3.10 | Baylee Nothdurft |
| Mystic Eyes | 3 | Jan 01, 2020 | 5 - Doomben | 2.30 | Jackson Murphy |